---
Program Schedule
Thursday Evening
Greek Conclaves
Friday
11:30 a.m. - 1:30 p.m.
Lunch at the Bistro, Kellogg Conference Center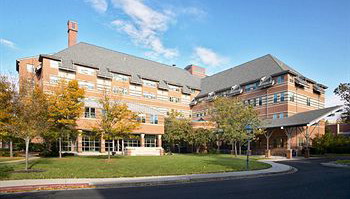 Kellogg Conference Center - Gally's "Hotel"
Friday afternoon
we also have a few events your classmates may want to see:
College Bowl Competition where the 25th and 50th anniversary classes
compete against students in a friendly bowl match.
There is also the alumni emeriti club induction ceremony
for the 50th and more anniversary classes at Chapel Hall
where they receive medallions for having been alumni
for more than 50 years.
There may be a few other programs that are still in the works
so as soon as more information becomes available,
I will share it with you.
3 - 4 p.m.
Private Campus Tour
5 p.m.
Dinner will be at Union Station
where you and your classmates will take the shuttle to/from.
Please note the shuttle does not run from 6-7 p.m.
due to dinner break for the drivers.
7 p.m.
Pep Rally after the dinner

8 p.m. until 1 a.m.
Pre-Game Bach
at Ole Jim, please bring $5 per person for admission.


Saturday
Morning
Breakfast at Marriott Hotel, Kellogg Center, or Gally Cafe

9:55 a.m.
Get gathering, our group picture at the
front steps of College Hall

11 a.m.
Class Reunion Picture

12:45 - 1 :15 p.m.
Class Parade
Registration will cover the cost of 5 dollars for admission for
parade and football game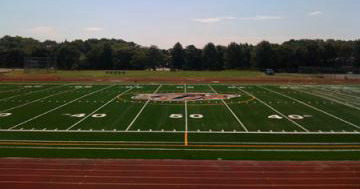 Green turf football field

1:30 p.m.
Gallaudet University Football game
Football Game against Anna Maria College

6 p.m. - 11:30 p.m.

(5:00pm – 6:30pm Pre-banquet (drinking hour): Open Bar)
Banquet

at 'Ole Jim' - the Peikoff Alumni House, Gallaudet University