---
Program Schedule
Thursday Evening
Greek Conclaves
Social night at bar
(hugging, chatting, guessing and more)

Friday
11:30 a.m. - 1:30 p.m.
Lunch at the Bistro, Kellogg Conference Center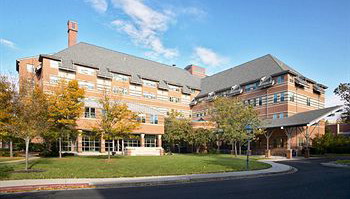 Kellogg Conference Center - Gally's "Hotel"
Friday afternoon
2 - 3 p.m.
Alumni Emeriti Club Induction Ceremony
The Alumni Emeriti Club is honors alumni who attended Gallaudet 50 or more years ago.
Alumni from classes up to 1965 will be recognized in a graduation-like ceremony and
will receive special medallions.
Chapel Hall
3 - 4 p.m.
Presentation: The International Design Competition for Gallaudet's New Gateway
Patricipate in the Office of Campus Design and Planning's presentation about
Gallaudet's new gateway international design competition and its impact on the
deaf community, DC, and the rest of the world.
Contact Derrick Behm, derrick.behm@gallaudet.edu
Kellogg Conference Hotel, Swindells Auditorium
5 p.m.
Dinner will be at Union Station
where you and your classmates will take the shuttle to/from.
Please note the shuttle does not run from 6-7 p.m.
due to dinner break for the drivers.
7 p.m.
Pep Rally after the dinner

8 p.m. until 1 a.m.
Pre-Game Bash (location TBD)
please bring $5 per person for admission.



Saturday
Morning
Breakfast at Marriott Hotel, Kellogg Center, or Gally Cafe

9:55 a.m.
Get gathering, our group picture at the
front steps of College Hall

(Time will be announced)
Class Reunion Picture

12:15 - 15 :45 p.m.
Class Parade
Registration will cover the cost of 8 dollars for admission for
parade and football game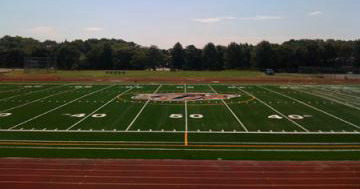 Green turf football field

1:00 p.m.
Gallaudet University Football game
Football Game against Anna Maria College

6 p.m. - 11:30 p.m.

(5:00pm – 6:30pm Pre-banquet (drinking hour): Open Bar)
The place of Banquet will be at Kellogg Conference Hotel