In Memoriam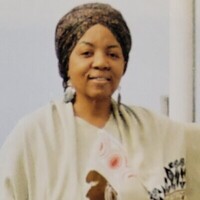 Zannet Arterberry Coleman
April 26, 2022

Obituary & Life History

My mother, Zannet Arterberry Coleman, died on April 26th, 2022, after a long and full life. She was adored and will be missed terribly. She was a beautiful person who had many friends and was well-loved by her California School for the Deaf community.

In her final years, she was never alone as she was under the selfless service of her daughter, Keliah Coleman, and her loving son-in-law Richard Berry.

She will live on in the hearts of many. Zannet Coleman was predeceased by her father, General Lee Arterberry; her mother, Alice Mae Fifer; her former husband, Frank Coleman Sr.; her life-long partner of 25 years, Fred Peebles and is survived by her daughter, Keliah Coleman; her grandsons, Z'vonty Flugence, Dre'quor Berry, and M'kai Berry; her stepdaughter, Ebonny Coleman; her step-granddaughters, Mahoganny Varello-Coleman, and Zia Beyene.

As per request, no funeral or memorial service will be held.

May she rest in peace.
Click "Return back to Memorials webpage"