In Memoriam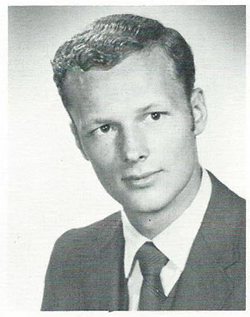 Richard Stuckey
(December 20, 2014)
Obituary & Life History
Remembering
Richard Stuckey


Great Falls —Richard (Rick) Lewis Stuckey, 67, of Great Falls, Montana, peacefully made his passing Saturday, December 20, 2014. Rick's family held a private gathering to honor him, and there will be a celebration of his life for his friends and loved ones on July 10, 2015, at Holland Lake.

Rick was born on July 10, 1947, in Portsmouth, VA. He grew up in North Carolina and graduated valedictorian from the North Carolina School for the Deaf. He became an Eagle Scout and participated in track and football. He later graduated in English and Philosophy from Gallaudet University, and afterwards was a teacher, basketball coach, and Boy Scout master at the North Dakota School for the Deaf. There he met and married fellow teacher, Pam Quesenberry, and for 3 summers they went to Western Maryland College where he obtained his Master's Degree in Deaf Education.

Rick and his family moved to Great Falls, Montana, in 1981, where he was the State Vocational Rehabilitation Counselor for the Deaf for 10 years and was well-liked by the many young people whom he helped get training and jobs. Rick taught at the Montana School for the Deaf for another 8 years until he retired in 1999. He was a great mentor and he always encouraged his students to have a curiosity for learning.

Rick enjoyed playing chess, working on house projects, searching for antique bottles, and fixing cars. Traveling around many states, camping in the woods, and fishing were Rick's and his family's favorite pastimes. Rick passed along his love of books and music to his and Pam's two children, Sara and Seth. Although he was Deaf, he never missed attending any of their concerts and plays. Because of his outgoing nature and self-confidence - coupled with his fluency in ASL and English - he always felt he could accomplish anything, and often did.

Rick is survived by his wife, Pam; daughter Sara Stuckey of Burbank, CA; son Seth Stuckey of Los Angeles, CA; his brothers and sisters: Mike, Patrick, Connie, Carol, Jack, Susie, and Leslie; as well as Pam's mother and siblings and all their families.
Click "Return back to Memorials webpage"